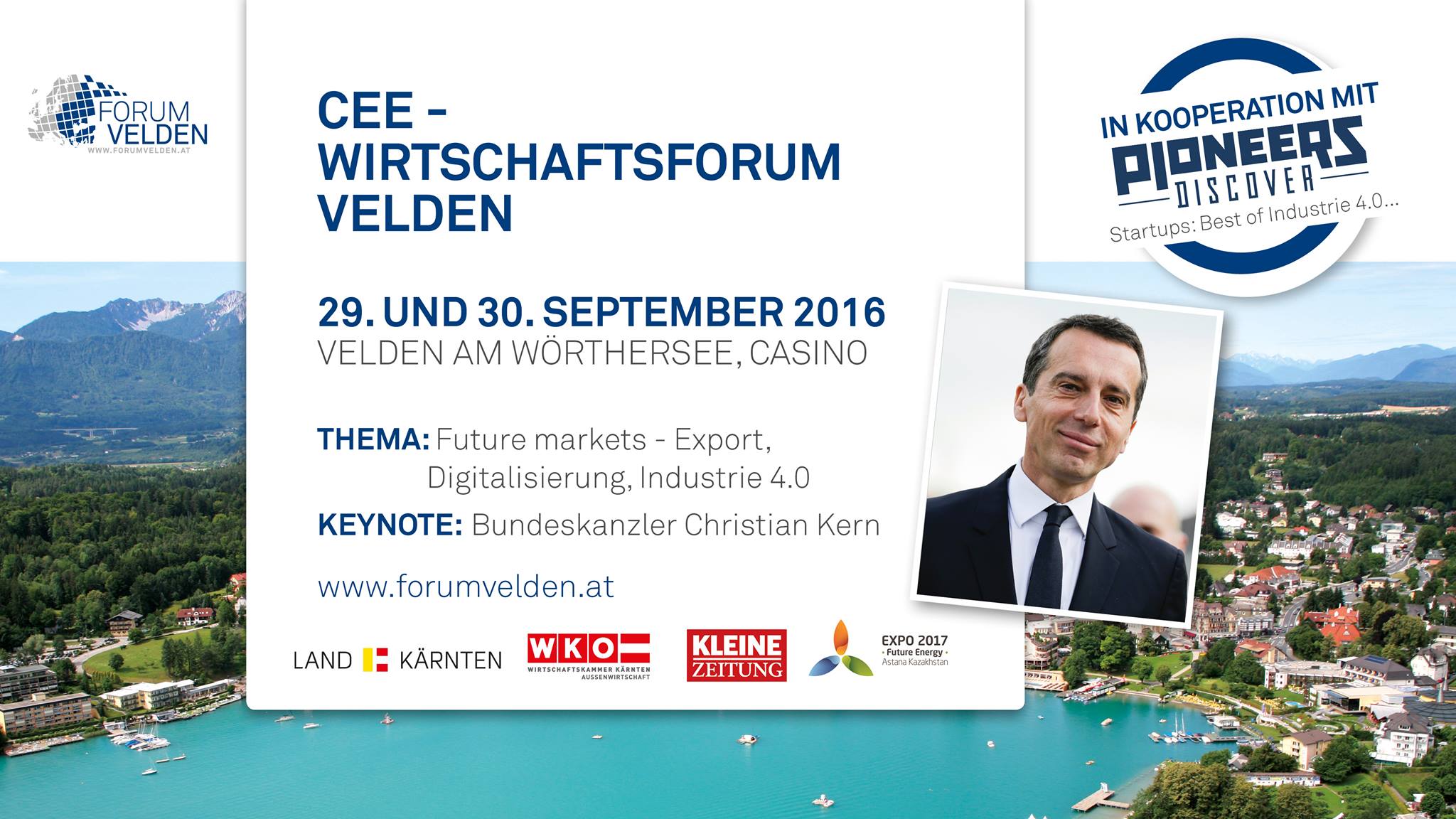 ---
---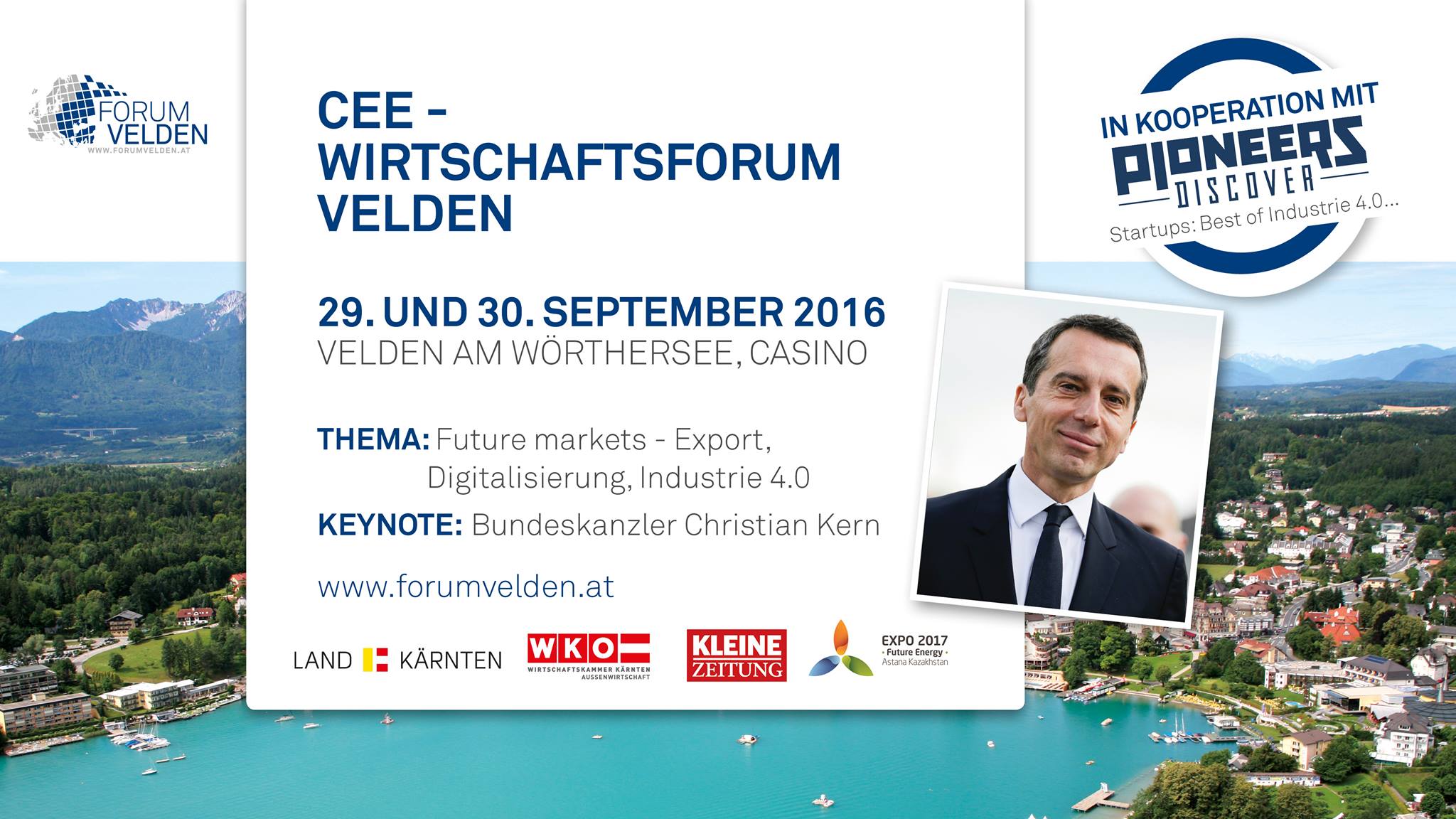 7th CEE-Economic Forum Velden
29.-30.09.2016, Velden, Casino
Topic: Future markets – export, digitalization, industry 4.0
Focus: CIS countries and the Balkans, Delegations from Kazakhstan, Russia, Belarus, Serbia, Bosnia and Herzegovina and Slovenia
Guest country: Kazakhstan & "EXPO 2017" in Astana
Best of: in cooperation with Pioneers Discover the 50 most exciting start-ups of industry 4.0
Over 450 participants, among them top-class international speakers, high-ranking politicians, analysts, renowned managers, start-ups, investors and entrepreneurs as well as official delegations from Russia, Kazakhstan, Belarus, Serbia, Bosnia and Herzegovina and Slovenia. The programme includes presentations, workshops, company presentations, round table talks of Foreign Trade Austria as well as exclusive networking events, the European Awards EUROPAEUS 2016 and the presentation of EXPO 2017 in Astana. In collaboration with Pioneers Discover, the 50 most exciting start-ups from the Eastern and Southeastern Europe will take part in the Forum. Attention: the registration  for the Forum is available online!
---
Programme & Speakers
Programme CEE-Economic Forum Velden (web), status: 31.08.2016 < click here >
Or you can download the programme folder here, Status: 30.06.2016.
The programme is subject to alterations.
Keynote Speaker 2016:
Federal Chancellor Christian Kern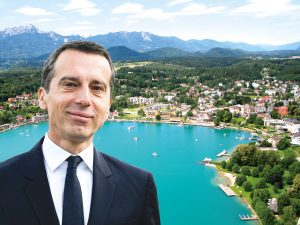 Sabine Herlitschka,
CEO, Infineon
Herbert Stepic,
former CEO, RBI/RI

Alexander Schuster,
CEO, ZTE

Wilhelm Molterer, 
Director, EIB & EFSI

Gabriel Lansky,
Partner, Lansky + Ganzger

Werner Wutscher,
Director, NVS

Andreas Tschas,
CEO, Pioneers Discover
Christian Wehrschütz,
Correspondent, ORF

Vladimir Vano,
Head, Research CEE Sberbank

Valentin Inzko,
High representative of Bosnia
Karl Stoss,
Director, Casinos Austria AG

Christoph Leitl,
President, Austrian Economic Chambers

Brigitte Ederer, 
former chairman, Siemens AG
Boris Nemšić,
former CEO, Telekom Austria Group
Riccardo Illy,
Entrepreneur, illycaffè S.p.A.

Francesco Giordano,
CFO, HypoVereinsbank
Günter Verheugen,
Vice-president (off duty), EU-Commission

Johannes Hahn,
EU-Commissioner
Languages
The official conference languages are German, English and Russian. Simultaneous interpretation will be provided in these three languages during the whole conference.
---
Participants
Top-class participants
The CEE-Economic Forum offers a plattform for top-class international experts and decision makers from various branches: politics, economy, consulting, science, media and entrepreneurs. Over 2.500 participants from 25 countries have already participated in the Forum. The proportion of the recurring participants is as high as 70%.
Participants & sector
51% of the participants of the Forum are managers or entrepreneurs, 23% – experts and consultants and 15% – economic politicians.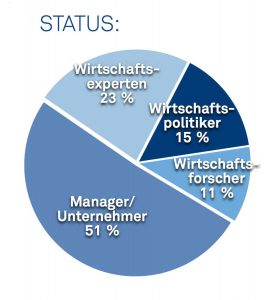 Participants & country of origin
Renowned participants of the Forum Velden come from various regions of Middle, Southeastern and Eastern Europe. About 12% of the entrepreneurs are from Southeastern Europe, 11% from Russia and 9% from Eastern Europe.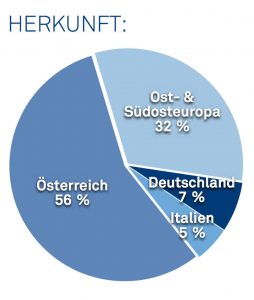 ---
Scholarships Start-ups (Foundation after 2011)
Hi start-ups! This year, not only renowned companies take part in the CEE-Economic Forum – the focus of the Forum lies on the innovative ideas and start-ups. You get a unique opportunity to meet the decision makers, investors and journalists and convince them of how successful and promising your ideas are. Our programme is specially tailored to serve the needs of the start-ups and includes various workshops and presentations.
The competition is always inspiring, right? If you agree with this statement, then go ahead and apply for the scholarship for start-ups. The scholarship package is worth about € 3.000 and includes two tickets for the entire event, start-up pitch, a chance to present your start-up to the participants within the framework of the Forum and even catering during the entire event. You also get a possibility to take part in the Start-up Awards and, together with other participating start-ups within a partially closed event hosted by Pioneers Discover, win the valuable prizes and the CEE-start-up award 2016.
What is required for a successful application
Your start-up is not older than five years (foundation after 2011), is located in either one of the countries of the CEE region, Germany, Austria, Switzerland or Alps-Adriatic region and you're looking for new contacts and networking? Then this scholarship is perfectly right for you!
Top 10 reasons to take part in the CEE-Economic Forum Velden: click here!
Form the choice of start-up to the final pitch: click here!
---
Scholarships Students (until 30 years of age)
You can meet the organizers of the Pioneers Festival, profit from the insider information of top managers & entrepreneurs and take part in interesting discussions with renowned politicians, human resources managers and innovative start-ups from the countries of Eastern and Southeast Europe at the CEE-Economic Forum Velden 2016. You will not only get a unique opportunity to establish contacts to the CEOs and HR-managers of the top-notch companies but also take part in a fireside chat with trade commissioners and entrepreneurs about future trends, possibilities and latest developments. Moreover, you can get to know students from Austria, Slovenia, Italy, Germany and other countries of Eastern and Southeast Europe.
Free participation for students
Forum Velden in cooperation with the Austrian Economic Chambers, Klagenfurt University and Carinthian University of Applied Sciences enable students from Austria free participation in the Forum. The number of free places is limited. The scholarship includes free participation in the conference and does not include evening programme and hotel accommodation. To apply for a scholarship and take part in the Forum, you will have to prove you are a university student and going to attend all conference events.
Application
Please send your applications via e-mail and attach a CV, detailed information about your studies and a letter of motivation for the participation in the 7th CEE-Economic Forum. All the applications should be sent by September, 9th at the latest.
---
Service
USP of the Forum
Benefits you get from the participation in the Austrian Central and Eastern European Economic Forum in Velden
Cooperation: project presentations, experience exchange, new partnerships
Contacts: international top-managers, high-ranking politicians, renowned economic researchers and analysts
Networks: know-how's, first-hand information, well-known policy makers, business transactions
Events: selected day and evening programme, interesting excursions to companies, receptions, glamourous gala.
Exclusive conference venue: Velden is situated in the southern part of Austria, where three European cultures – Slavic, Romanic and Germanic cross.
Fee
Participation fee
Participation fee (all events included) is € 500 (excl. VAT)
A reduced rate of € 250 (excl. VAT) is valid for members of Carinthian Economic Chambers – WKK*, students and start-ups**
Single-day-ticket
A single-day-ticket, for either the 1st or the 2nd day, can be obtained for € 300, reduced price € 150 (excl. VAT) for WKK-members, students and start-ups**
Scholarships
Young entrepreneurs, start-ups and students (not older than 30 years of age) can apply for a scolarship** (participant fee € 0).
* cofinanced by Economic Chambers of Carinthia, ** by the government of Carinthia.
The participation fee does not include either accommodation or journey to the venue.
Hotel accommodation booking in Velden
We can offer ACEF-participants discount hotel rooms. To get a discount hotel room at any of these hotels, please say a password "ACEF" to a member of hotel staff, when making a reservation.
Available hotels and hostels not fat from the venue (Status: 26.08.2016)
| | | |
| --- | --- | --- |
| Hotel | To hotel info … | Price information (in €) |
| Cap Wörth Jugendgästehaus | < click here > | pP in SR: 35,5 in DR: 31,5 in appartment: 31 |
| Gästehaus Fertschey | < click here > | SR: 45, DR 1 pers.: 45, DR: 90, appartment: 90 |
| Kirchenwirt | < click here > | SR: 51, DR 1 pers.: 75, DR: 98 |
| Hotel Post | < click here > | SR: 78, DR 1 pers.: 107, DR: 150 |
| Casinohotel | < click here > | DR 1 Pers.: 124, DR: 187 |
| Rocket Rooms | < click here > | DR 1 Pers.: 65, DR: 80 |
| Schlosshotel | < click here > | DR 1 pers.: 305, DR: 359 |
*SR – single room; **DR – double room
A cheap accommodation in Velden is the International Hostel Cap Wörth (min. € 31). You can also find cheap hotel accommodation in close proximity of the casino.
Travel information
Velden is situated in the southern part of Austria, Carinthia, not far from Italian and Slovene borders. Vienna is about 330 km away, Klagenfurt is about 25 km away. Carinthia is renowned for its mild, almost Mediterranean climate, magnificent peaks of the Alps, fantastic landscape and superb wellness centres.
By car
From Italy, Villach, Vienna: via motorway A2 "Südautobahn".
From Salzburg, Munich: via motorway A10 "Tauernautobahn". Please take slip road "Velden West" and take slip road "Zentrum Velden" at the roundabout.
From Slovenia: via motorway A11 "Karawankenautobahn". Then via A2 to Velden.
Parking garage at Casino Velden: You can park your car at the parking garage. Please take your parking ticket with you – we will make you a discount.
By train
From Vienna via Semmering, St.Veit, Klagenfurt to Velden.
From Germany via Salzburg, Villach to Velden.
From Italy via Udine, Villach to Velden.
Please find the train schedule of The Austrian Railways: < here >
By plane
You can book flights either to the airports of Ljubljana, Graz or Salzburg.
Attention: the airport of Klagenfurt is closed due to the maintenance works.
Shuttle service
We are pleased to arrange a transfer for you from and/or to the airport.
From Ljubljana: < click here >
You can take a bus from the airport of Ljubljana to the train station in Klagenfurt: < click here >
Furthermore, you can take a taxi to the venue from the main train station.
Between Graz and Klagenfurt: < click here >
Or directly from Graz to Velden: < click here >
From Salzburg: < click here >
Carinthia
Carinthia is situated in the southern part of Austria, where three European cultures – Slavic, Romanic and Germanic cross. Magnificent peaks of the Alps, lakes renowned for crystal clear water, fantastic landscape, exquisite cuisine and superb wellness centres make Velden to an exclusive location!
Useful links
Kärnten Tourismus: www.kaernten.at
Kärnten: www.kaernten.gv.at
Österreich Tourismus: www.austria-tourism.at
Österreich Information: www.austria.info
---
Media
Media (photos and texts): click here to download
Contact
Walter Prutej
T: +43 664 25 28 230
E: office@forumvelden.at
Accreditation
We look forward to your participation in our Forum as a representative of the press. Please get your accreditation by September, 23rd, 2016, at the latest via office@forumvelden.at.
Downloads
Detailed information coming soon.
---
Partners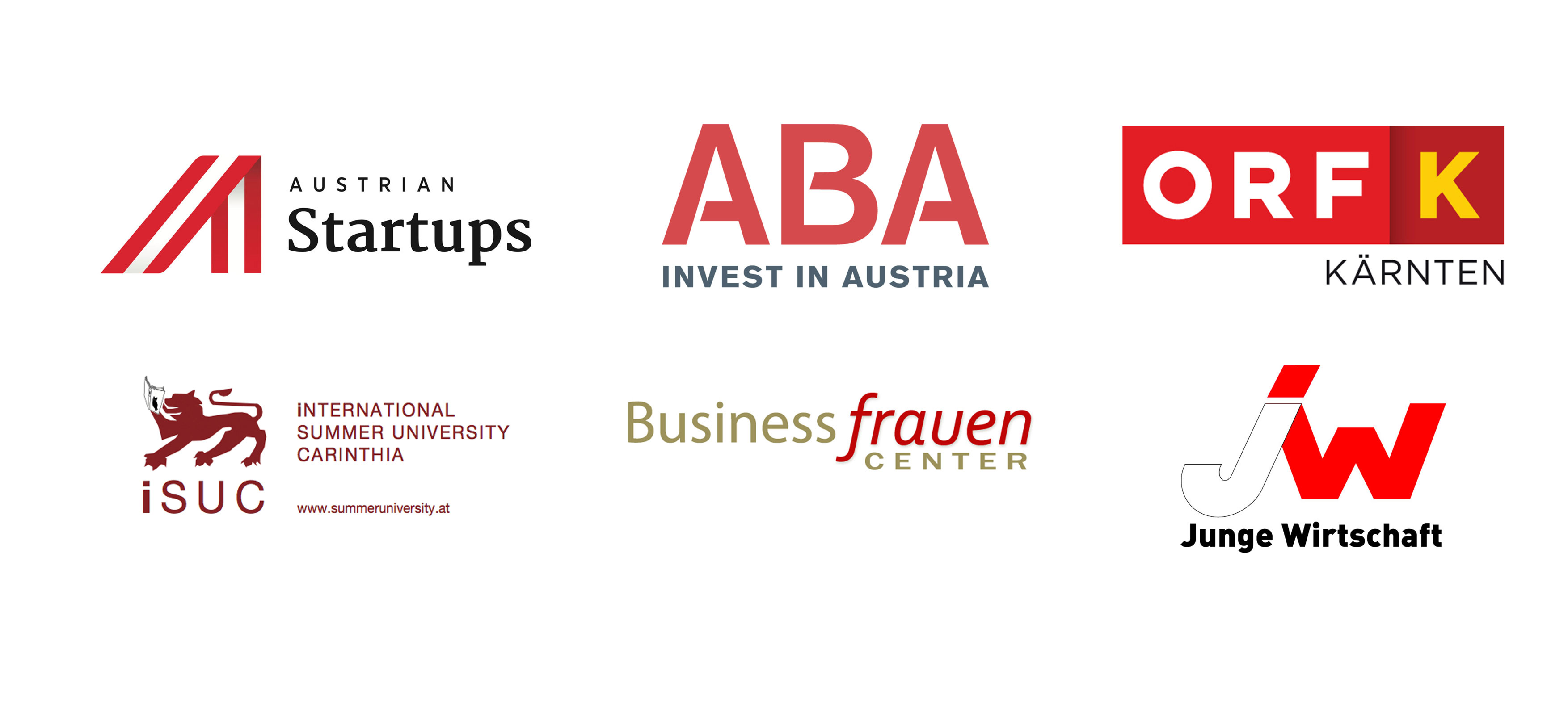 Partnerevents
Informatik 2016 – Informatik von Menschen für Menschen
46th anniversary of Gesellschaft für Informatik
26th till 30th of September 2016 at Alpen Adria Universität Klagenfurt
Further information