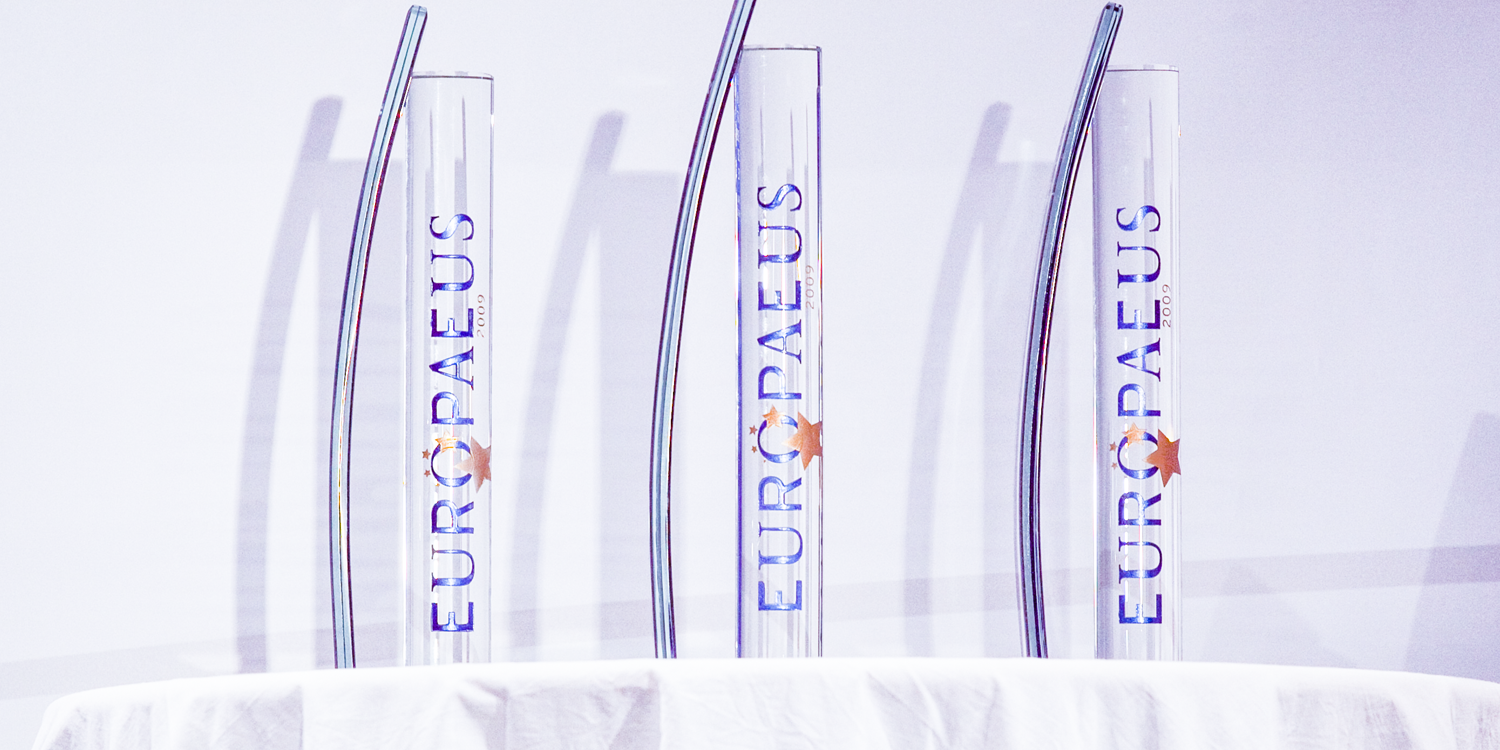 ---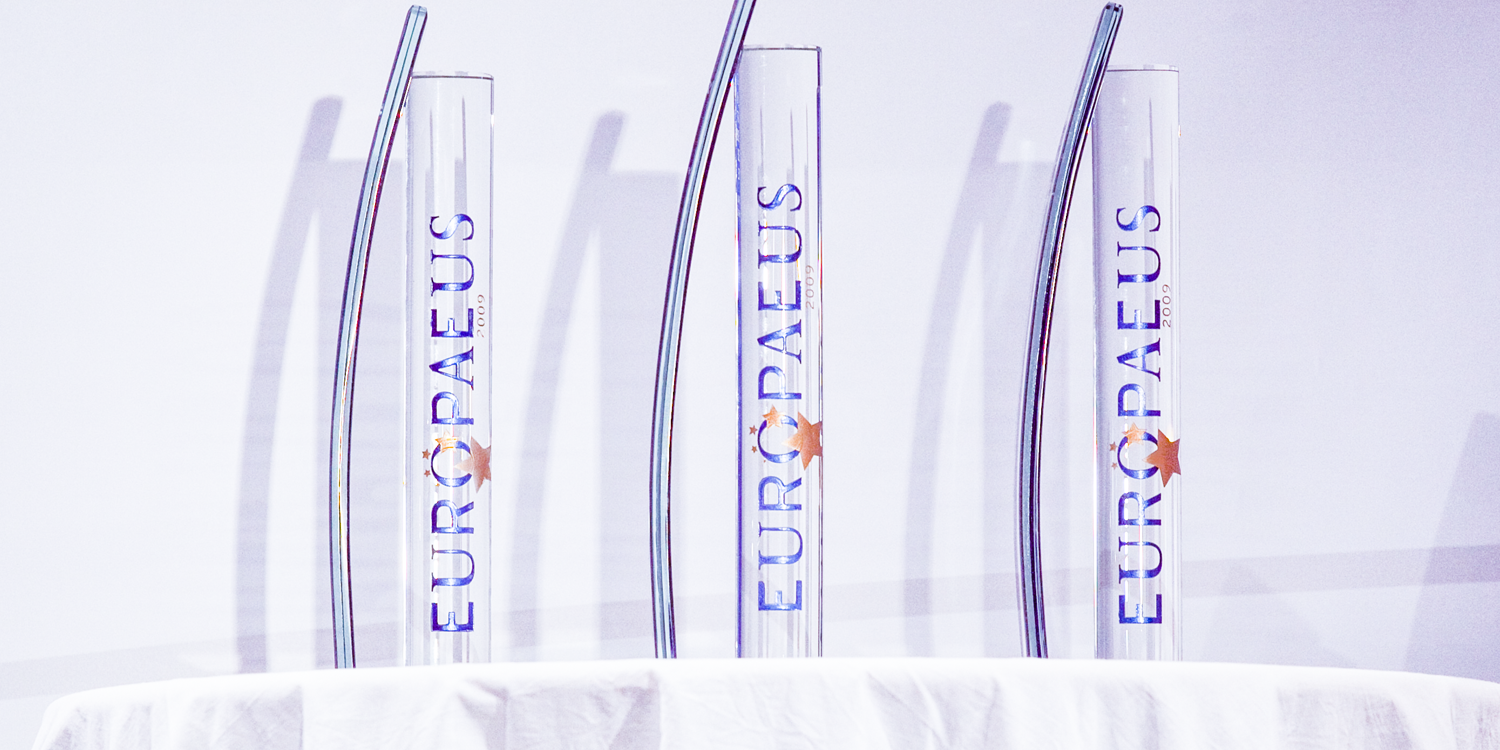 Europaeus 2016
29.09.2016, Velden, Casino
The European awards EUROPAEUS was bestowed for the first time in 2009 and organized by the government of Carinthia, Carinthian Economic Chambers and Forum Velden. The first EUROPAEUS event marked the 20th anniversary of the Fall of the Iron Curtain and 5 years of the Eastern enlargement of the European Union. Award winners of EUROPAEUS are people and institutions that played a crucial role in history and unification process of Europe. The first awardee was the former foreign minister and vice-chancellor of Austria Alois Mock. In 2011, Christoph Leitl, the president of Economic Chambers of Austria, received the European award. This year… Do not hesitate and register for the participation in EUROPAEUS on September, 29th at 7pm.
---
Awardees
Award winners are people and institutions that played a crucial role in history and unification process of Europe. The awards are bestowed in three following categories:
Category 1: European politics – "History in the making"
Category 2: Economy – Internalization/Pioneers
Category 3: Science, Arts, Culture (has not yet been awarded)
Category 4: Special category 2016: Awareness Raising – Information
The awardees are nominated by a kompetent jury, which consists of Martina Rattinger (chief of the EU-Representation Office of Carinthia in Brussels), Meinrad Höfferer (Chief of the Carinthian Foreign Trade Organization) and Walter Prutej (founder of Forum Velden and EUROPAEUS). The awardees in the category 3 are nominated by Carinthian Conference of Higher Education, a joint institution that consists of the University of Klagenfurt, Carinthia University of Applied Sciences and Pedagogical Academy of Carinthia.
Awardees 2009:
Former vice-chancellor and foreign minister Alois Mock – Category 1
Laudatory speech: Josef Riegler, former vice-chancellor
Founder and former CEO, MAHLE St. Michael/Bleiburg Franz Mlinar – Category 2
Laudatory speech: Gerd Seeber, lawyer
Founder and former CEO, Rogner Int. Robert Rogner – Category 2
Laudatory speech: Dieter Otte, journalist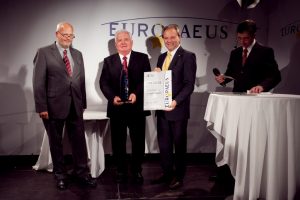 Awardees 2011:
President of the Carinthian government and former president of the European Houses fo Austria Josef Schantl – Category 1
Laudatory speech: Former minister Werner Fasslabend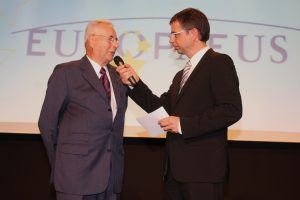 Former president of the European Economic Chambers and president of Austrian Economic Chambers Christoph Leitl – Category 2
Laudatory speech: Former vice-president of the European Commission and European Commissioner Günter Verheugen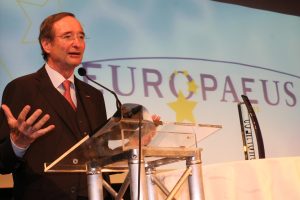 Awardees 2014:
50 Years of Europe House of Klagenfurt, the prize was accepted by president Nikolaus Lanner – Category 1
Laudatory speech: Governor of Carinthia Peter Kaiser
Former president of Carinthian Economic Chambers, Franz Pacher – Category 2
Laudatory speech: Hans Gasser, media manager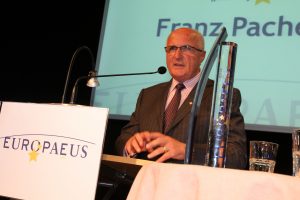 Nominated 2016:
EUROPAEUS will be awarded in three categories:
ECONOMY "Internalization/Pioneers"
Nominated: Bernd and Heinz WOLSCHNER, Owners, SW Umwelttechnik Stoiser & Wolschner AG
Laudatory speech: Erika TEOMAN-BRENNER, Trade commissioner, Trade Commission Belgrade
AWARENESS-RAISING/INFORMATION "Europe on my mind"
Nominated: Broadcasting series "Servus, Srecno, Ciao" (*2000), ORF Regional studio of Carinthia
Laudatory speech: Martina RATTINGER,Chief, The EU-Representation Office of Carinthia in Brussels
EUROPEAN POLITICS " History in the making"
Nominated: Heinz FISCHER, Former president of Austria
Laudatory speech: Christian KERN, Federal chancellor of Austria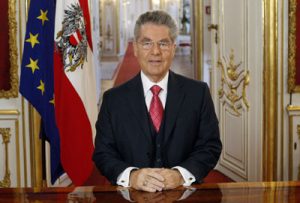 Service
Hotel accommodation booking in Velden
We can offer ACEF-participants discount hotel rooms. To get a discount hotel room at any of these hotels, please say a password "ACEF" to a member of hotel staff, when making a reservation.
Velden is situated in the southern part of Austria, Carinthia, not far from Italian and Slovene borders. Vienna is about 330 km away, Klagenfurt is about 25 km away. Carinthia is renowned for its mild, almost Mediterranean climate, magnificent peaks of the Alps, fantastic landscape and superb wellness centres.
From Italy, Villach, Vienna: via motorway A2 "Südautobahn"
From Salzburg, Munich: via motorway A10 "Tauernautobahn". Please take slip road "Velden West" and take slip road "Zentrum Velden" at the roundabout.
Parking garage at Casino Velden: You can park your car at the parking garage. Please take your parking ticket with you – we will make you a discount.
From Vienna via Semmering, St.Veit, Klagenfurt to Velden
From Germany via Salzburg, Villach to Velden
From Italy via Udine, Villach to Velden
From Vienna, Munich, Cologne/Bonn, Frankfurt/Hahn, Hannover, Berlin, London, Hamburg to Klagenfurt (KLU). Alternatively, you can book a flight to the airport of Ljubljana, which is situated only 85 km away from Velden.
We are pleased to arrange a transfer for you from and/or to the airport. Please provide us with the detailed information about the date of your arrival/departure. The detailed information on the costs of the shuttle service will be posted online.
Carinthia is situated in the southern part of Austria, where three European cultures – Slavic, Romanic and Germanic cross. Magnificent peaks of the Alps, lakes renowned for crystal clear water, fantastic landscape, exquisite cuisine and superb wellness centres make Velden to an exclusive location!
Kärnten Tourismus: www.kaernten.at
Kärnten: www.kaernten.gv.at
Österreich Tourismus: www.austria-tourism.at
Österreich Information: www.austria.info
---
Media
Contact
Walter Prutej
T: +43 664 25 28 230
E: office@forumvelden.at
Accreditation
We look forward to your participation in our Forum as a representative of the press. Please get your accreditation by September, 23rd, 2016, at the latest via office@forumvelden.at.
Downloads
Detailed information coming soon.
---
Partners

---
Overview & Media