7th CEE-Economic Forum
29.-30.09.2016, Velden, Casino 

29.-30.09.2016
CEE-Wirtschaftsforum
Topic: Future markets – export, digitalization, industry 4.0
Focus: CIS countries and the Balkans, delegations from Kazakhstan, Russia, Belarus, Serbia, Bosnia and Herzegovina and Slovenia
Guest country: Kazakhstan and "EXPO 2017" in Astana
Best of: in cooperation with Pioneers Discover the 50 most exciting start-ups of industry 4.0 from the CEE-region

29.09.2016
EUROPAEUS 2016
EUROPAEUS has been awarded since 2009 in cooperation with the government of Carinthia, Carinthian Economic Chambers and Forum Velden in three categories:
Award winners: People and institutions that played a crucial role in history and unification process of Europe
Presentation of the awards: EUROPAEUS 2016 will be awarded on September, 29th at 7pm in Casino Velden.

16.06.2016
China Business Forum
Chinese Megatrends 2016. For newcomers and experts.
Focus: Top-class participants from various branches of economy and politics look for new cooperation agreements and investment opportunities.
Goal: To build and strengthen cooperation agreements, contacts and networks between China and Austria.
Location: Carinthian Economic Chambers.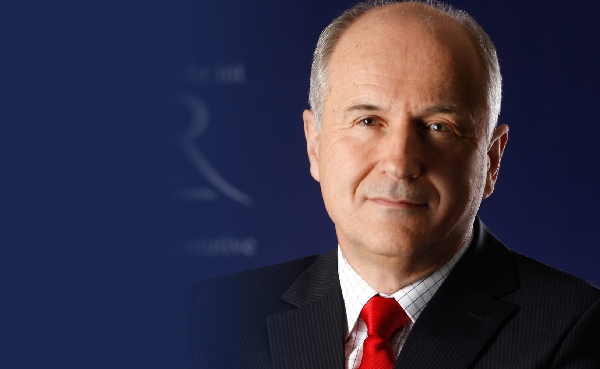 "Neither Davos nor Alpbach but Velden is situated where three cultures cross." 

Valentin Inzko, High representative of Bosnia and Herzegovina
"The CEE-Economic Forum Velden is an exclusive networking event." 

Franz Wohlfahrt, former general director, Novomatic AG

Sabine Herlitschka,
CEO, Infineon

Gabriel Lansky,
Partner, Lansky + Ganzger

Wilhelm Molterer, 
Director, EIB & EFSI
Christian Wehrschütz,
Correspondent, ORF

Andreas Tschas,
CEO, Pioneers Discover

Werner Wutscher,
Director, NVS
Herbert Stepic,
former CEO, RBI/RI

Vladimir Vano,
Head, Research CEE Sberbank
Speakers
(Selection, until 2016)

Johannes Hahn,
EU-Commissioner
Boris Nemšić,
former CEO, Telekom Austria Group
Riccardo Illy,
Entrepreneur, illycaffè S.p.A.

Brigitte Ederer, 
former chairman, Siemens AG

Francesco Giordano,
CFO, HypoVereinsbank
Karl Stoss,
Director, Casinos Austria AG
Günter Verheugen,
Former vice-president, EU-Commision

Christoph Leitl,
President, Austrian Economic Chambers